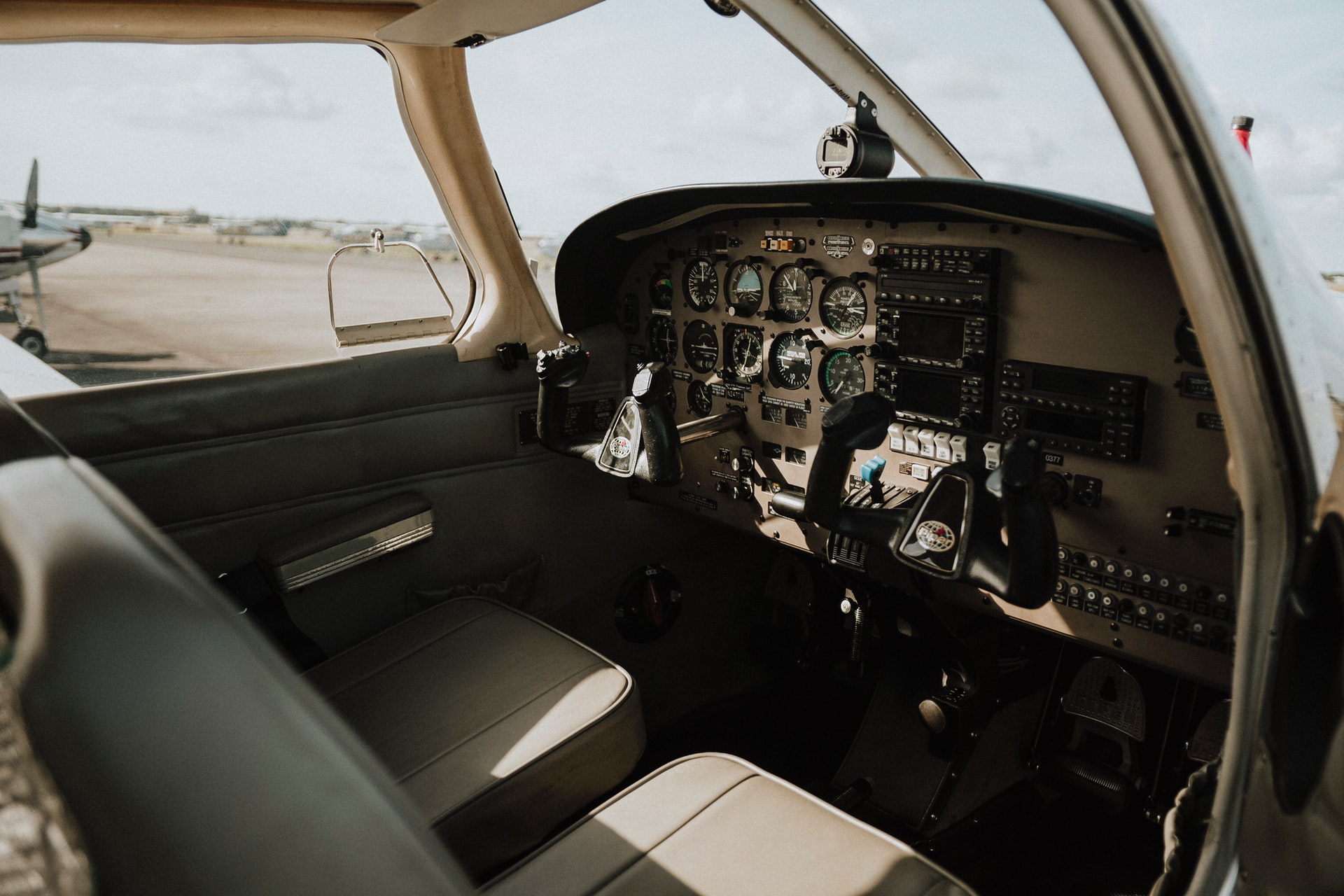 How to Earn a Pilot's License
Earning a pilot's license is a simpler process than many think. You don't need to be a math expert or have perfect grades. Here's how you get started:
1. Are You Eligible?
In addition to completing training and passing a series of exams, pilots must:
Be at least 17 years of age
Be able to read, write, speak, and understand English
Be able to obtain a medical certificate
Be approved through the Transportation Safety Administration (TSA)
2. Find an Instructor/Flight School
There are many flight schools nationwide. In your search, you may hear reference to "Part 61" and "Part 141" training programs. Both will suffice. Part 141 programs are recognized as more structured and are common in university and/or large flight training programs. If you are embarking on an aviation career, you may consider a Part 141 program for the slightly lower hour requirements for pilots. That said, to reach standards, most students need more than the minimum time anyway.
First and foremost, find a flight school and instructor that you get along with and respect.
The Aircraft Owners and Pilots Association (AOPA) has a flight school finder that may be useful.
3. Take an Intro Flight
An intro flight is where you get to fly for the first time and see how you like it. It's also a great opportunity to meet an instructor and evaluate a potential flight school. Nearly all flight schools offer intro flights. Simply call your local school and tell them you'd like to take an intro flight.
4. Get a Medical Certificate
To act as Pilot in Command (PIC), pilots must have a medical certificate. There are three levels of medical certificate: First, Second, and Third. Private Pilots need only a third-class medical, but career-interested pilots may consider obtaining a first-class from the start. A first class medical is required to fly as an airline pilot and in many other flying careers.
5. Get a Student Pilot Certificate
You will also need to obtain a Student Pilot Certificate. To earn one, you'll work with your instructor on a government website called the Integrated Airmen Certification and Rating Application (IACRA). Once your application is approved, you will receive a plastic certificate in the mail.
6. Start Training
Starting training looks a little different for everyone. Some students prefer to do their academic coursework before flying, while most do both concurrently. Your instructor will usually provide a syllabus of what ground school topics they want you to study before and after specific flight lessons. Lessons will start off with the basics and slowly progress to more complicated activities.
In between flights, you should "chair fly" to become familiar with the complex procedures that flying requires. Chair flying is a rehearsed practice of procedures in front of a cockpit poster or in the airplane itself. You will pretend to do everything from starting the engine to landing. The more you chair fly the more muscle memory you develop and the better you'll do during the actual lessons.
7. Pass the Written Knowledge Test
Once you've passed the mid-point in training you should be getting ready to take the FAA Knowledge Test. This is a 60-question, multiple-choice, computer-based exam with a 2-hour time limit. Your instructor will endorse you to take the exam when he or she feels you've demonstrated that you're ready.
8. Pass the Private Pilot Checkride
The final hurdle in Private Pilot training is passing the "checkride", more formally known as the Practical Test. This 2-part exam has both an oral and flight component and usually takes at least 4 hours to complete. When you pass the checkride, you will receive a temporary Private Pilot Certificate that very day!
Frequently Asked Questions
Is Fly For The Culture only located in Charlotte, NC?
Yes.
How much does it cost to earn a Private Pilot's License?
There are many factors that determine cost of training, a typical program usually requires about $10,000.
How can I actively support the mission aside from donating?
Tell your other pilots about our program and mission!
How do I get my son/daughter involved in aviaiton?
There are lots of ways to get involved! An intro flight is a great way to start. You can also explore other aviation-related activities including:
Visiting your local general aviation airport
Visiting aviation museums
Enrolling in our free Student Pilot introductory course
Civil Air Patrol
How long does it take to become a professional pilot?
Becoming a commercial pilot requires 250 hours of flight time, which takes most pilots between one and two years. Finding a flying job after that point is largely dependent on the job market. Many new commercial pilots find various entry-level jobs in aerial photography, charter companies, pipeline patrol, banner towing, skydive operations, and flight instruction. Many of these pilots will build flight time until reaching 1500 hours total time, which is the federal requirement for airline pilots.
Where can I learn about aviation career opportunities?
Avjobs is a great place to start. You can also follow us on instagram where we regularly post updates with information about a wide variety of aviation careers.