About
Fly For The Culture is creating a new paradigm and a new culture around aviation. A culture of diversity and inclusion that enhances the flying experience for all those who wish to soar amongst the clouds.
Founder & CEO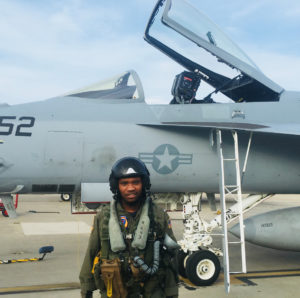 Courtland Savage is the founder of Fly for The Culture, a 501c3 nonprofit organization that focuses on promoting diversity within the aviation industry.
Before devoting his work to Fly for The Culture, Courtland served his country as an enlisted Air Force Reserve Crew chief on the C-17 Globemaster in Charleston, SC and as an Officer in the U.S. Navy where he flew the F/A-18 Super Hornet as a Winged Naval Aviator. Prior to serving his country Courtland became a license pilot at the age of 17, as a senior at East Gaston High School in his hometown of Mount Holly, NC. Throughout his military career, Courtland experienced a significant lack of diversity, especially as an aviator. This experience fueled his desire to establish Fly for The Culture, an aviation culture which is for everyone.

Courtland is now a regional airline pilot, based in Raleigh, NC flying on behalf of United Express and Delta Connections. When Courtland isn't flying or managing Fly for The Culture, he enjoys traveling to new places, networking, socializing, and finding a enjoyable series to watch on Netflix
How We're Helping
We are a 501(c)(3) tax exempt status nonprofit organization focused on promoting diversity & inclusion within the aviation industry, by providing a free of charge introductory flight. Participants will experience a general aviation flight with a licensed pilot in a Cessna 172 or similar aircraft. Fly For The Culture will also provide mentorship for those who want to pursue a career in the aviation industry.
Get Involved
Are you passionate about what we're doing? Let us know! We are always looking for volunteers to help us make our vision a reality. We'll help you find a way to volunteer that best suits you. We're excited to have you join the team!
T-Shirts
Fly For The Culture T-shirts are available at https://savageaviators.myshopify.com. A portion of the profits from the Fly For The Culture T-shirts go directly to Fly For The Culture Inc.
Thank You
Whether you help through monetary donations, volunteering your time, or spreading our mission through word-of-mouth, thank you. We couldn't accomplish our goals without the help of supporters like you.