About
Fly For the Culture, Inc. is a 501(c)(3) not-for-profit organization that serves young people interested in pursuing professions in the aviation industry throughout the United States. Through exposure, outreach, education, training scholarships, and —where needed— advocacy, Fly For The Culture will become a driving force in the effort to expand diversity within the aviation industry, and mitigate forecasted pilot shortages.
Founder & CEO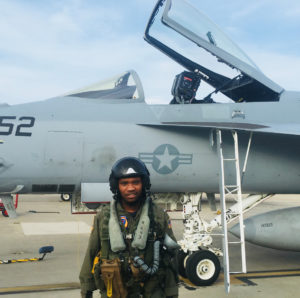 Courtland Savage is the founder of Fly for The Culture, a 501(c)(3) nonprofit organization that focuses on promoting diversity within the aviation industry. Before devoting his focus to Fly for The Culture, served his country as an enlisted Air Force Reserve Crew chief on the C-17 Globemaster in Charleston, SC and as an Officer in the U.S. Navy where he flew the F/A-18 Super Hornet as a Winged Naval Aviator, and flew as a regional airline pilot. Courtland became a license pilot at the age of 17, as a senior at East Gaston High School in his hometown of Mount Holly, NC. Throughout his military career, Courtland experienced a significant lack of diversity, especially as an aviator. This experience fueled his desire to establish Fly for The Culture, an aviation culture which is for everyone.
Courtland is the founder of aviation recruiting company Savage Aviation, where he connects aviation professionals with prospective employers in the furtherance of promoting diversity and inclusion in aviation.. When he isn't flying or managing Fly for The Culture, Courtland enjoys traveling to new places, networking, reading, and finding an enjoyable series to watch on Netflix.
Mission
The mission of Fly for the Culture is to promote and increase diversity within the aviation industry through exposure, outreach, improved access, and the elimination of barriers to equal opportunity.
Vision
Through the continued development of outreach programs, initiatives, and the establishment of key partnerships, Fly For The Culture strives to make the world of aviation accessible and affordable to all pilots regardless of race or ethnicity and to make a positive impact on the aviation community.